Why Wait!!
The Next Level Strength & Conditioning Training Center has over 24,000 Sq. ft of training space, designed to get you to your goals.
Bag Time!!!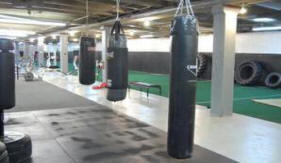 Heavy Bags & Tire Flips= Calories Burned & Muscle Gained
What They're Saying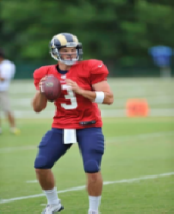 Tim Jenkins, St. Louis Rams
Training at next level with Coach Swanson was a great experience for me. Coach mark is not only knowledgeable in the weight room and the field but also when it comes to nutrition and how to fuel your body. Coach and the Next Level Staff was a great asset for me in training for the NFL draft & in helping me get signed by the St. Louis Rams.
Current News!
Next Level is bringing back the C-Fusion program, and adult interval training program that gets results. Come burn up to 800 calories in this intense workout that is designed to burn fat, increase muscle, and reach all your fitness goals.
About Us ...
In the Beginning: Next Level began in 2004 with a simple goal, to create a training company that would produce superior results for all clients. The original focus was to support athletes ranging from the youth level, through high school, and to the professional ranks. After our second year we decided that everyone could be
nefit f

rom the training methods we designed. So with the emergence of Adult fitness programs, weight loss programs, and our original Sports Performance programs we feel offer a program to fit everyones needs
Team Bio:

(
Mark Swanson, Owner) brings a wealth of knowledge and athletic experience to the organization. At every point in Mark's life sports and athletics has always been a major foundation. The career path that Mark has taken was formed while at the University of Utah, where Mark was a student-athlete. During three of his four playing seasons, Mark attained the "Iron Ute" This award is given to the football player who pound for pound is the strongest player on the team. This is what has fueled his passion that he now has in the strength and conditioning field. There are some simple words that Mark has for all athletes and that is "Champions are made in the off-season". The goal at the Next Level is to make every athlete that comes through our program, reach their full athletic potential.